Welcome Reception Keynote: "Seeing Detroit as Detroiters See It"
Aaron Foley, Chief Storyteller, City of Detroit
The role of government communications is rapidly changing. In an era of media sensationalism, we must take back the narrative of our city's brand through creative storytelling. We must get out of the traditional boxes and silos and start exploring the stories that make our communities more vibrant places to live, work and play. Aaron Foley chronicles how to engage diverse voices to bring a community to life and lessons learned along the way. Part inspirational, part instructional, Foley promises to challenge the status quo of government communications and journalism, and show that you can, in fact, pursue passion projects while simultaneously bringing vital information to a hungry audience.
About Aaron Foley
Aaron Foley is the chief storyteller for the City of Detroit Government. Appointed by Mayor Mike Duggan in 2017, he manages a team of writers, photographers and videographers who document life in the city for a daily website, TheNeighborhoods.org. He is a Detroit native and resident, author of the 2015 book "How to Live in Detroit Without Being a Jackass" and editor of the 2017 anthology "The Detroit Neighborhood Guidebook." Previously, he was editor of BLAC Detroit Magazine, and a contributor to several local and national news outlets.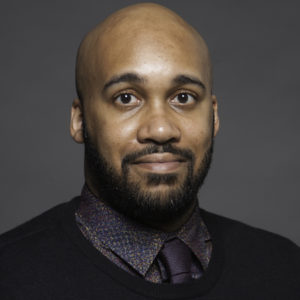 Monday Breakfast Keynote: "Consumers in Control: The New Reality for Marketing and Communications"
Brad Heureux, Founder and CEO, Zing Media Group
Never before has technology been adopted at a faster pace by the consumer…and it's fueling a demand for ever-more-personalized communication from the organizations where they work, play and shop. Consumers want what they want, when and how they want it, and companies are racing to catch up. In this session, Brad Heureux addresses innovative strategies for embracing this new reality by leveraging technology and storytelling in a world that requires it.
About Brad Heureux
Brad Heureux is the founder and CEO of Zing Media Group (ZMG), a leading media strategy company specializing in innovative media, marketing and communications approaches. Prior to founding ZMG in 2017, Brad was the CEO of Marketing Nation, based on the east coast. Before that, he was VP of media development at Adify-Cox Enterprises in Silicon Valley where he led cross-platform campaigns for leading brands such as Martha Stewart, General Mills, McDonalds, Tribune, Coke and others.
Most notably, Brad was director of digital media and marketing at Comcast Corporate based in Philadelphia. During his tenure, he established numerous breakthroughs and partnerships with Comcast, including the Google partnership as well as various media networks and advertising clients.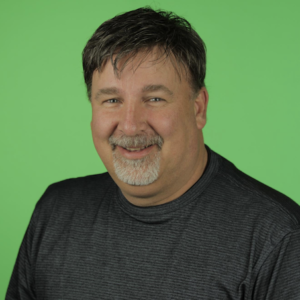 Monday Lunch Keynote: "Becoming a Superstar Communicator"
David Pitre, President, Davis & Company
So many terrific communicators struggle to get the respect they deserve. In today's tough business environment, it's more crucial than ever to demonstrate the value we bring to the table as communicators.  David shares the secrets of taking your work—and your career—to the next level by using strategic advising and design thinking to develop winning plans, provide dazzling insights and demonstrate measurable results. This session will provide actionable insights to help communicators across all levels of their careers become superstars and get the respect they deserve.
About David Pitre
David Pitre leads Davis & Company's consulting team, which provides clients with support in employee communication and change management. Since joining the firm in 2005, David has helped leading organizations—such as BlackRock, Dun & Bradstreet, New York Public Library, PepsiCo and The Rockefeller Foundation—reach, engage and motivate their employees. As the firm's measurement practice leader, he developed Davis & Company's communication effectiveness model that helps clients demonstrate the value of their work. An experienced speaker on communication issues, David has conducted workshops for The Conference Board, the International Association of Business Communicators, Society for Human Resource Management and the Institute of Communications and Advertising. He holds a bachelor's degree in instructional media from Ryerson University (Toronto) and an MBA in design management from the University of Westminster (U.K.).
Monday Closing Keynote: "Engaging Employees and Stakeholders During Fundamental Company and Industry Transitions"
Paula Silver, Vice President of Communications, DTE Energy
Communications professionals are often at the center of organizational transitions and one of the key drivers of change today is environmental responsibility. DTE Energy's CEO Gerry Anderson has identified climate change as the defining issue of our time. The company's aggressive plan to reduce carbon and methane emissions 80 percent by 2040 requires a wholesale change in the way DTE generates and distributes power while keeping energy costs affordable and reliable. Paula Silver facilitates a group discussion on managing communications during wholesale change among employees, regulators, government officials, customers and communities.
About Paula Silver
Paula Silver is responsible for the strategic planning and oversight of DTE Energy company communications, including advertising, sponsorships, brand management, digital communications, media relations, internal communications, marketing communications and operational communications for the gas, electric, nuclear and unregulated businesses. Previously, she was vice president of Communications and Investor Relations at Federal-Mogul and vice president of Communications and Public Relations for Quicken Loans/Rock Ventures. Paula is a board member of The Parade Company, a member of the Communications Committee of Crime Stoppers, and Wayne State University's Board of Volunteers for the College of Fine, Performing and Communications Arts.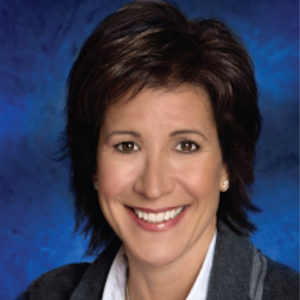 Tuesday Breakfast Keynote: "Managing Your Brand Reputation in a Fragmented, Omnichannel Media World"
Andy Hetzel, Vice President of Corporate Communications, Blue Cross Blue Shield of Michigan
The replacement of traditional media platforms by digital channels with narrowly segmented core audiences – plus the rise of well-networked advocates and activists – presents brands with greater opportunity and greater risk than ever before in managing reputations that influence brand value.  Andrew Hetzel will explain the considerations of Michigan's best-known and most widely held health insurance brand in managing brand image, corporate reputation and day-to-day communications.
About Andy Hetzel
Andy Hetzel is responsible for communications strategy and brand positioning for Blue Cross Blue Shield of Michigan, and serving as corporate spokesperson on major issues. His department directs all internal and external communications capabilities for the company, including public relations, advertising, marketing communications, publications, social media and employee communications. He previously served in executive and leadership roles in agency public relations and in state government in Michigan and New York.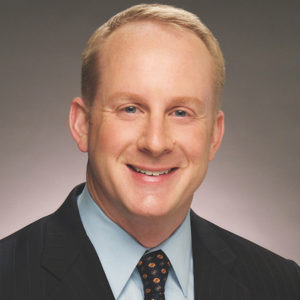 Tuesday Closing Keynote: "Detroit Homecoming: Tapping the Expat Community to Drive Investment, Revitalization"
Colleen Robar, President, Robar PR
Jim Hayes, co-director of Detroit Homecoming and former publisher, FORTUNE Magazine
Keenan Covington, Homecoming expat liaison, Crain's Detroit Business
Detroit's resurgence has been a boon for business and the community. A catalyst for this investment has been the highly successful annual "Detroit Homecoming," an experiential three-day event which brings expats back to the city. Detroit Homecoming launched in 2014 and has welcomed 700 former Detroiters back to the Motor City. The result? More than $300 million in direct investment and $500 million in indirect investment. Learn how this landmark program was launched and why other urban cities are now copying this successful model as an innovative economic development tool.
About Colleen Robar
Colleen Robar is president of Robar PR, which specializes in projects that combine global thinking with her passion for Detroit, her hometown. She recently completed a full-time assignment for General Motors International Operations in Shanghai and Singapore. Before relocating to Asia, Colleen was director of corporate communications at Detroit-based Crain Communications Inc., publisher of more than 30 highly respected media brands operating from 11 offices worldwide.  She concurrently served as marketing director for Automotive News. Previously, Colleen was vice president of corporate communications for Ardesta and helped several startup nanotechnology companies launch their first identity programs and communications strategies.


About Keenan Covington
Keenan manages marketing efforts for Crain's Detroit Business, a weekly publication that provides business influencers must-have news and information. In addition to his marketing duties, he's the co-director of expat outreach for Detroit Homecoming, a role where he identifies and engages successful and influential ex-Detroiters across the country. Before joining Crain's, Keenan served in the workforce development arm of the Greening of Detroit, a nonprofit focused on the restoration of Detroit's tree canopy. In his spare time, he doubles as a tutor at the Downtown Boxing Gym and a millennial advisory board member for First Independence Bank.